VPS hosting has always been the booming web hosting type in the web hosting market. The reason behind it lies in the many advantages a VPS hosting plan provides. While getting a web hosting plan, you can certainly start with buying a shared hosting plan, but what if your website uncertain load or high traffic?
Shared web hosting is a feasible way to start with hosting your website but not a very good option when it comes to website traffic management and load balance. This is when VPS hosting comes into the picture. VPS hosting is considered one of the best web hosting types.
Let us start with knowing what VPS hosting is:
VPS, virtual private server hosting, is one of the types of web hosting that provides various advantages. The hypervisor is used in VPS hosting or virtual private server hosting. A virtual machine monitor, or VMM, is another name for a hypervisor. It's a piece of software that allows you to build and run virtual machines (VMs). A hypervisor allows a single host computer to support multiple virtual machines (VMs).
VPS plans, which fall somewhere between shared and dedicated hosting, are the best option for your website. VPS hosting India plans give users access to virtual servers where they can store their web data. Virtual segments are generated by partitioning a physical server. Each virtual segment has resources assigned to it based on the user. The best feature of a VPS is that it allows resource scalability. VPS is the perfect web hosting solution for small and large businesses alike.
It is a more secure and dependable choice than shared hosting, which doesn't give you control over your own server. Since it is more manageable and less expensive than renting an entire server, a VPS plan is also preferable to a dedicated hosting plan.
VPS hosting is used for medium-traffic websites that meet the limits of shared hosting plans but do not need the resources of a dedicated server.
There are many benefits of VPS hosting over shared and dedicated hosting.
Cost-efficient
Flexibility
Resource scalability
Server control
Root access
Increased efficiency
Pay-as-you-go
WYSIWYG
Easily manageable
There are several web hosting companies that provide both managed and unmanaged VPS hosting. However, the majority of companies only provide these services for Linux. MilesWeb is a company that provides the best Windows VPS hosting plans, both managed and self-managed, for both Linux and Windows OS.
Let us know about managed and self-managed VPS plans.
Managed VPS hosting
The web hosting service provider manages the server-side services in managed VPS hosting. The managed VPS hosting reduces the users' overheads, allowing them to focus on website creation and traffic growth.
The hosting service provider performs all server upgrades, proactive service monitoring, security firewall management and installation, maintenance, and so on. Hosting companies also offer software patches and troubleshooting assistance in managed VPS hosting plans.
In self-managed VPS hosting, the client himself manages all of the VPS server's resources. The client is responsible for all server updates, maintenance, installation, and protection. It takes time because the user must deal with server management as well as business productivity at the same time.
As I mentioned earlier, MilesWeb is one of the best web hosting companies providing the best web hosting facilities. Let us know about MilesWeb.
MilesWeb is India's most trustworthy web hosting company, offering the best web hosting plans and services. The company was founded in 2012 and offers the best hosting service. MilesWeb has been named the best host by HostReview, ranking sixth among the top ten hosts in the VPS hosting category for May 2021. The business has over 30,000 satisfied customers worldwide and offers the best deals and discounts on all web hosting plans. MilesWeb has data centers in India, the United States, Canada, the United Kingdom, Singapore, and Australia.
For most hosting contracts, the company offers the highest uptime guarantee and a 30-day money-back guarantee.
Managed VPS Plans for Linux OS
MilesWeb has six plans under managed VPS Linux hosting:
V1, V2, V3, V4, V5 and V6.
The base plan V1 furnishes the following resources.
2vCPU
2GB RAM
50GB SSD Disk
500GB Bandwidth
Free SSL Certificate
Dedicated IP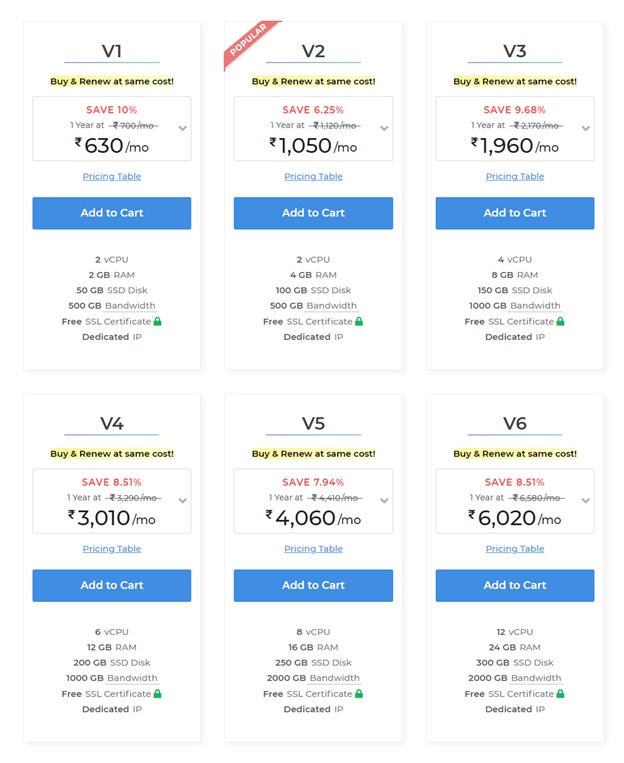 What do you get in the managed VPS hosting plans?
VPS hosting setup
Control panel installation and configuration
Third-party software installation
Linux security and hardening
CMS and Web application installation
CSF Firewall installation and configuration
Optimizing web server and fine-tuning
Database optimization
Network fine-tuning
Server performance fine-tuning
Security optimization
Kernel patch updates
Malware, virus detection and protection
Installation of security patches and updates
Spam protection
Database and Website security
Protection against server blacklisting
Malware removal
VPS performance optimization
VPS migration
rDNS setup
Hardware and network related issues
Unlimited ticket, emails and chat
Self-Managed VPS Plans for Linux OS
MilesWeb has six plans under managed VPS Linux hosting:
SMV1, SMV2, SMV3, SMV4, SMV5 and SMV6.
The base plan SMV1 furnishes the following resources.
2vCPU
2GB RAM
50GB SSD Disk
500GBBandwidth
Dedicated IP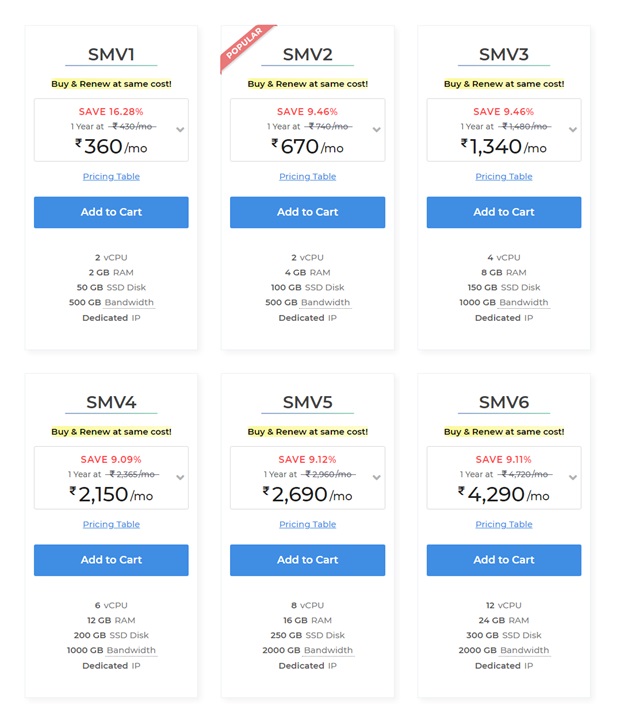 With MilesWeb's efficient servers you get:
Solid-State Drives
SSH and Root Access
Resource Monitoring Dashboard
Host Unlimited Sites
Instant Provisioning
No Setup Fee
To Conclude:
MilesWeb provides the best virtual private server (VPS) plans, both managed and self-managed. The company provides the best cloud computing features, such as SSD disc space, high-performance CPUs, SSH and root access, and so on, at a reasonable price for people with and without technical backgrounds. Finally, the best plan is one that offers the greatest number of benefits for the least amount of money. Furthermore, choosing managed VPS hosting is always a smart choice because it allows you to focus on your business rather than handling server resources.